occult cosmic dance ritual
ILLUSIONS is a night featuring the best of new and classic dark dancefloor sounds occult techno, cosmic disco, post punk, death rock, witch house
minimal wave, shimmering bass, haunted pop, dark alternative, etc.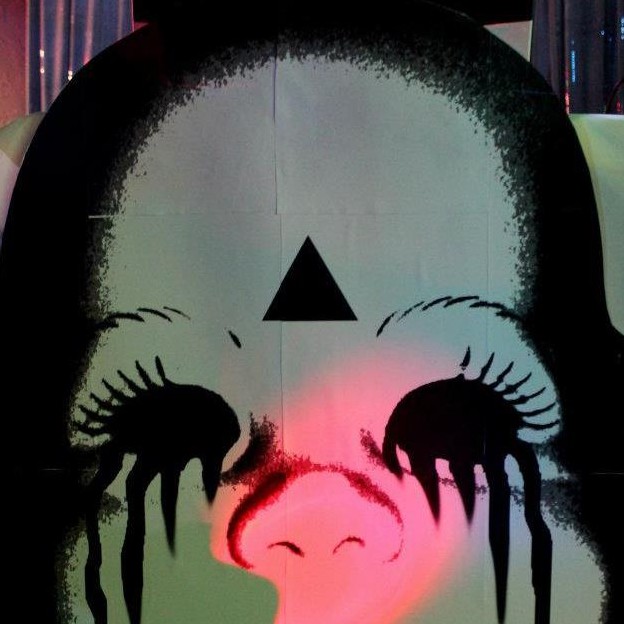 ILLUSIONS was founded by Greg Vaneck, Nikki Telladictorian and myself back in 2011. We all have been big fans of dark music, both old and new, but for years have lamented that there weren't really nights that would present the sort of stuff we were most excited for. We did a few one off nights under the Burning Chrome name, which focused more on industrial and noisy stuff, but we wanted to put together something that could contain some of that, but also be accessable and dark at the same time. Thus the ILLUSIONS concept was born, combining touring acts, locals, dj and vj sets. We don't have a set venue or schedule, but we put them together when good opportunities arise.
We've had a number of great guests including Ritualz, Teeel, Mascara, Rivka, Funerals, Metria, Majeure, Night Terrors, Fogged Out, Hex Weapon, Trogpite, Bestial Mouths, WMX, Soft Metals, Night Sins, Youth Code, Troxum, Shawn Rudiman and Textbeak.   Typically we have one or two guest live acts or djs, plus sets from the residents and original video projects and space design.
We've had editions at Cattivo (downstairs) and Brillobox, and are open to using other spaces that have the right sound and space for the night.
YOUTH CODE LIVE IN PITTSBURGH from Nikki Telladictorian on Vimeo.
Along the way I've also created a companion mix series, featuring the flavors of music that we're spinning and featuring at the night.  You can check out the whole series on mixcloud:
You can stay up to date via:
https://www.facebook.com/illvsions