DJing & Promo
I Love Sound
I'm a huge music fan and that has evolved over the years into promotion and djing becoming a big part of my life.   I don't particularly crave the limelight, but I found that if you want to see shows, art and music that you are excited for, you often have to do it yourself and make it happen. The DIY attitude is at the core of most everything I try to be a part of.   The things I've been able to be a part of through promo, djing and supporting shows have made me extremely happy and humbled.
Biography
Pittsburgh born & raised – grew up on the north side.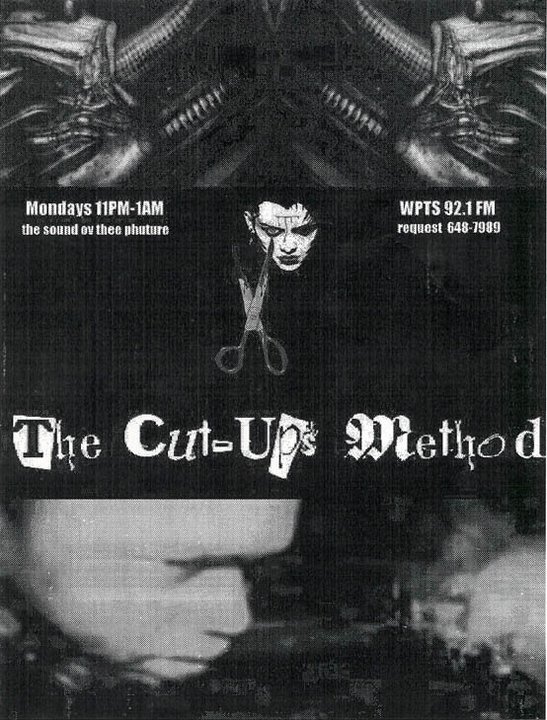 I started spinning records while in college at University of Pittsburgh, on WPTS, and later on pittsburgh's electronic music pirate station Radio Free Carson. My first gigs were at parties at the Projekthaus space in Point Breeze. Founded the PBS promotion crew in 1997 with some highschool friends and did a number of events through 2000 that focused on bringing some different influences to the rave scene,from jungle & hardcore, to noise, experimental, live acts or anything else exciting at the time.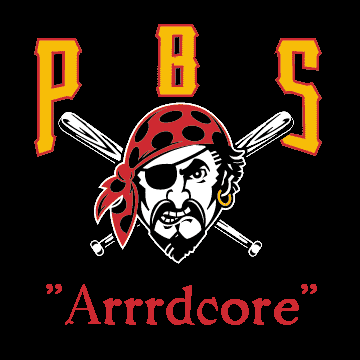 In 2001 started Wrecked, an online mailorder / distro to help promote all the electronic music i love that was hard to come by, as well as promote shows along the same lines – breakcore, experimental hardcore, idm, etc. Around the same time I joined up with a crew of like minded drum and bass fans to dj and help promote a weekly Drum and Bass night at the BBT, FUZE (renamed FUZZ in 2004).
Along the way I have voraciously collected music of many different styles and worked at mixing solid sets that touch on several different genres.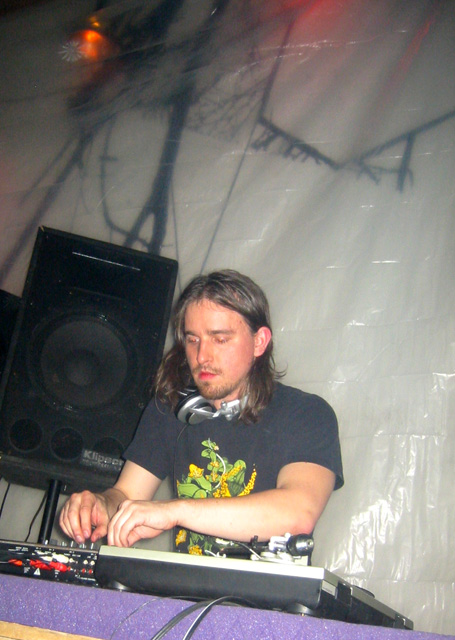 I've spun at mega-raves (Magic 2, Submerged 2, Onetopia, Technodrome), club nights of all styles (Groove, Balance, Ceremony, NATO, Re:Pulse, FUZZ, Ambition, Beer Rave, Shame On, Brainstorm, Bodies, Get Weird, Out of Order, Hot Mass etc.), underground shows (Ultimatum, Darkmatter, From The Gut, Destruction, Sickness, Altered States, Schizophrenia), opened for bands (Peaches, Wolf Eyes, Gravy Train, Grand Buffet, Extreme Animals, Girltalk, Daedelus, Animanaguchi, Das Racist, Glitch Mob, Gatekeeper, Martial Canterel, Perturbator, Boy Harsher etc.), benefit and art events (Hot House, Flux, PghBike, Living Wage Campaign, Warhol Museum, Carnegie Museum, Animal Friends, New Hazlett Theater) and I'm always looking for different opportunities to play and hear great music in unique environments.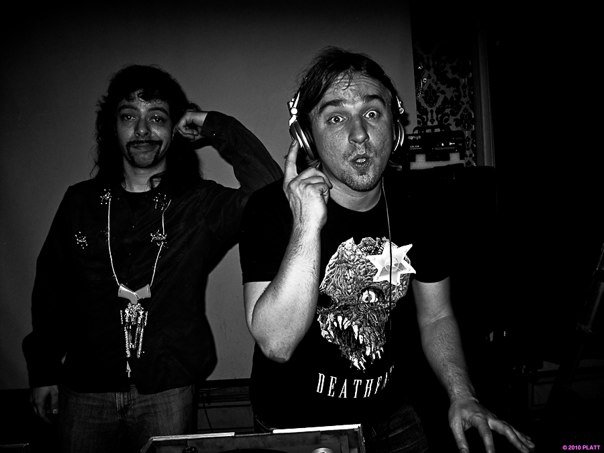 Over the years I have held a number of DJ residencies – the weekly FUZZ night at the BBT where I spun drum and bass, dubstep, and occasionally idm and breakcore (2000-2014), the periodic night ILLUSIONS that focuses on dark and haunting dance music from all eras (2011-2014), the SHAME ON night where Edgar Um, myself and guests played fun underground and popular dance music from all eras for a mixed crowd (2006-2009) and the monthly LAZERCRUNK party at the Brillobox where Keeb$ and I focus on new, fun, mashed up dance tunes (2008-present).   I also have had sporadic traveling gigs, most often to dj breakcore and experimental hardcore, as well as opening for shows I've presented under the WRECKED or BXC collective banners.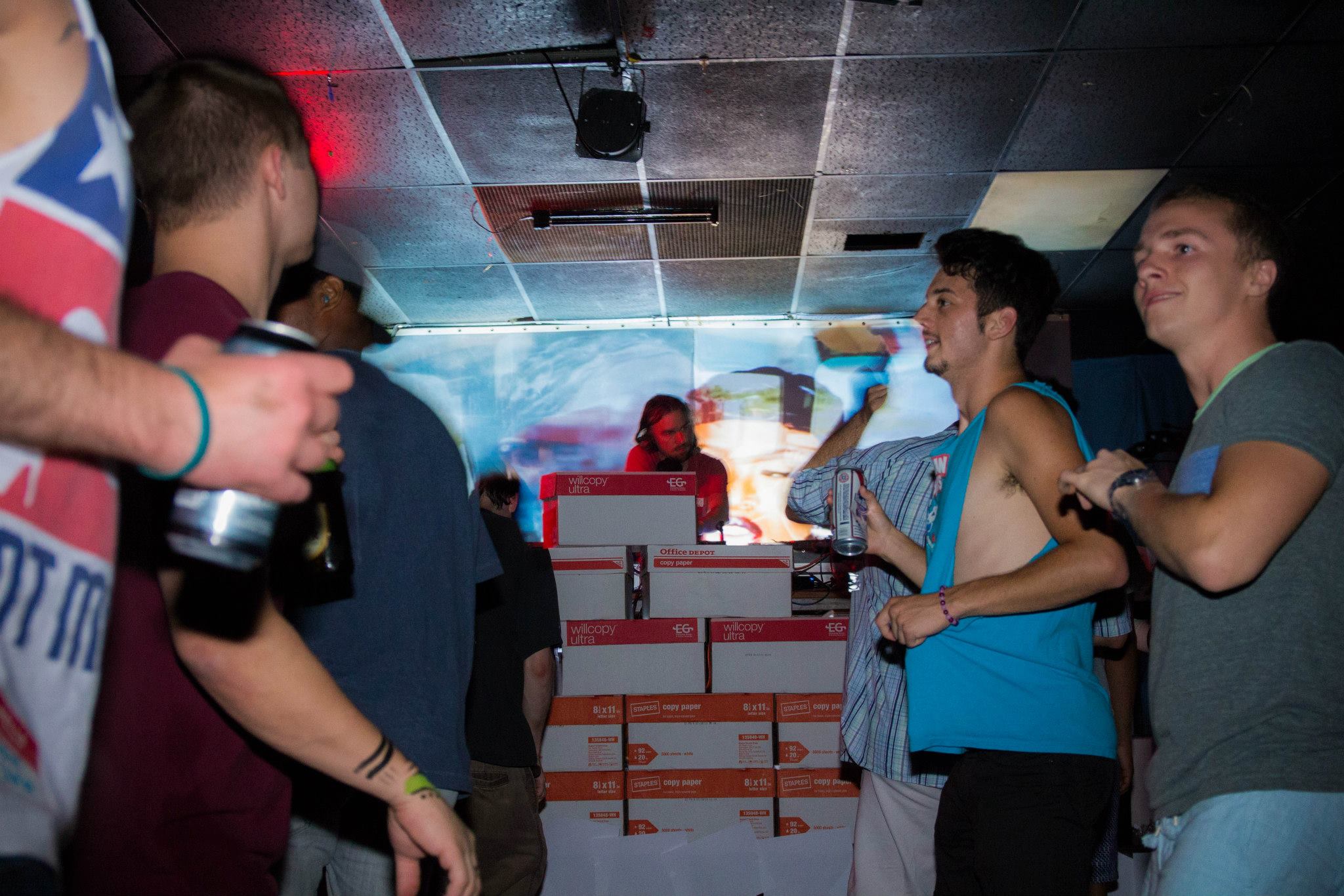 What do I play?
Anything good or stimulating.
http://www.soundcloud.com/cutups/
http://www.mixcloud.com/cutups/

Residencies
LAZERCRUNK @ Brillobox every second friday;
new, fun, mashed up dance music.
https://www.facebook.com/lazercrunk
Past residencies
Shame On @ Brillobox monthly
anything goes underground and popular dance music
from all eras
2006-2009 (ended)
ILLUSIONS @ various locations
periodic night for dark dance music
2011-2014 (ended)
https://www.facebook.com/illvsions
FUZZ @ the BBT every wed;
D&B, dubstep, etc.
2001-2014 (ended)
https://www.facebook.com/412dnbfuzz
I'm available for one off bookings!
Influences
diy
jive turkeys
midwest hardcore
college & pirate radio
sampling
rave
experimentation
Show Interests
well designed and curated events
playing tunes in unique environments
mixing live acts and djs
niche events with small, enthusiastic crowds
having fun and promoting great artists
benefits for good and progressive causes
Genres
Breakcore / hardcore
Lazercrunk / Anything goes new bass music
Drum & Bass / Jungle / esp: Classics
Rave / UK Hardcore / Gabber / Happy Hardcore
Dubstep / Grime
IDM / downtempo
Industrial, EBM, Powernoise, dark styles
90s Hip Hop & Dancehall
80s / Synthpop / Electro
Classic punk, goth, powerpop & metal
General dance anthems of all eras
Contact
geoff.maddock@gmail.com