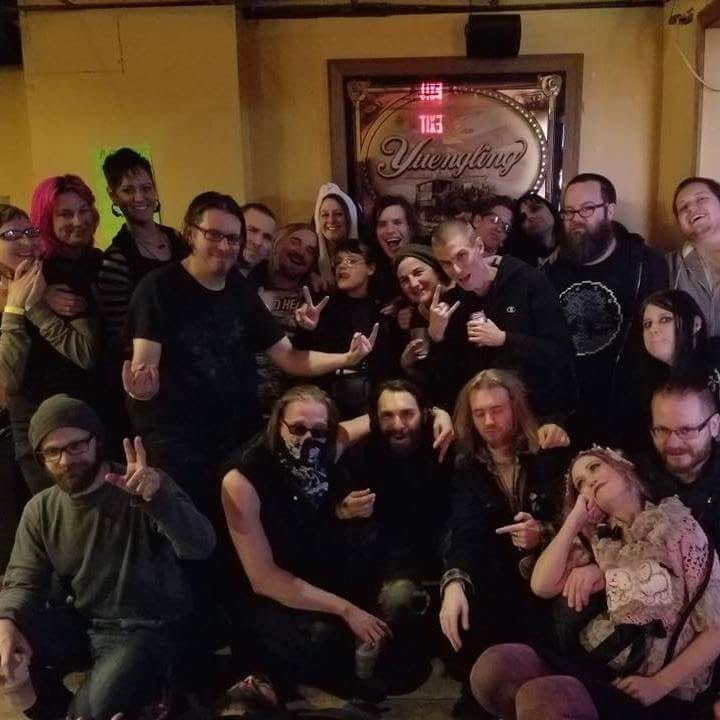 BxC is a collective of like-minded individuals dedicated to bringing energy, excitement, & diversity to the Pittsburgh scene. We have known and supported each other for years, but coalesed in 2017 in order to keep things rolling better as a team.
Live acts, new voices, & genre challenging are priorities alongside diverse DJ'ing, & an inclusive atmosphere. Performers and Artists: We're looking for like-minded performers, video or installation artists for bookings or collaborations this year and beyond. Although we have a strong idea of what we want to curate, we're always interested in hearing new demos, offers on touring acts, flight sharing for larger artists, or other interesting opportunities. Send them our way! We're prepared to provide fair compensation, accommodations and hospitality to our guest performers. We all are extremely aware that nobody is doing this music for the money, but we still strive for a strong turnout and equitable compensation, tempered with a realistic expectation. Submit inquiries or demos to bxc.collective@gmail.com.
Recent guests we've hosted include Dimentia, Speak Onion, Enduser, Divtech, Decide Today, Machine Girl, Blaerg, Jeremy Bible, Baseck, Bombardier, Xanopticon, Machine Girl, Calum Gunn, Kindohm, Ruby My Dear, Teknoist, DJ Skull Vomit… Promoters: The BxC Collective wants to get on the road and play shows, in part or as a whole. We're easily available to do weekend events within 6 hours of Pittsburgh, PA. Live sets, dj and/or A/V from the crew as well as tips on other Pittsburgh artists in our niche. Compensation is negotiable.
For demos, check out our Soundcloud page or contact bxc.collective@gmail.com.
Bios: Dave 8cylinder is a music producer, programmer, and artist who (in addition to running the Thac0 and Unmapped North labels) founded rhinoplex.org at the tail end of the 90s, has thrown numerous one off shows, and has generally been a shadowy force for good in the Pittsburgh music scene. Contact Dave at 8cylinder@rhinoplex.org. (http://rhinoplex.org/8cylinder)
Cutups (Geoff Maddock) is a DJ and promoter who has been enjoying and influencing the Pittsburgh electronic scene since the mid 90s as a founder of PBS, record resource through Wrecked distro, promoter of numerous one off and regular nights as well as generally out there enjoying sounds on the fringe. Contact Geoff at geoff.maddock@gmail.com. (https://soundcloud.com/cutups)
Spednar (Kevin Bednar) is a Pittsburgh-based electronic music producer who utilizes livecoding methodologies to push the bounds of polyrhythmic and microtonal compositions. With styles spanning breakcore, dnb, noise, and musique concrete, his sounds aim to excite both experimental and traditional electronic listeners alike. Contact Kevin at spednar@gmail.com. (https://soundcloud.com/spednar)
Greg VanEck is a producer and artist, releasing music and touring under several different aliases since 1999. His past projects have included Prometheus Burning and Four Pi Movement. His most current project, Disheveled, focuses heavily on modular synths, distorted drum machines, and circuit bent hardware to craft industrial techno and rhythmic noise. Contact Greg at vaneck@gmail.com. (https://soundcloud.com/disheveledbeats)
Morgantics (Morgan Visnesky) is a producer based in Pittsburgh who creates aggressive computer music with process oriented approaches on the axis of 80/160 wonk. Currently using Tidalcycles and anything he can get to cooperate with it. https://www.instagram.com/morgantics/https://soundcloud.com/morgantics