After 13+ years as the unofficial home for Drum and Bass music in Pittsburgh, FUZZ at the Bloomfield Bridge Tavern is ended it's Wednesday night weekly as of January 29th, 2014.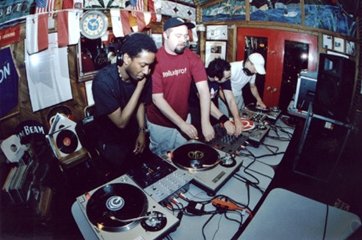 FUZZ was founded in 2000 as "FUZE" at a time when Drum & Bass was vital in Pittsburgh, but had to claim it's own identity away from the rave and club scene. The BBT, as a "dive" bar that had never hosted electronic music or djs, was a surprising choice to some, but to others it was an immediate and perfect fit. As an unpretentious, intimate shot and beer bar where we could be ourselves and present an uncompromising vision of drum and bass music, it was just right. In the first year , the 412DNB crew coalesced out of like minded djs and fans, with everybody putting in work on djing, promotion, graphics design, bookings and legwork. Over the years, people came and went, but a few things always remained the same. Nobody ever took home money as part of the crew. We always rolled our door charge into bringing in the best local, national and international D&B talent, as well as breaking in other new sounds in the bass music spectrum. It's been a fun ride seeing so many great headliners, and great locals smashing the place week after week.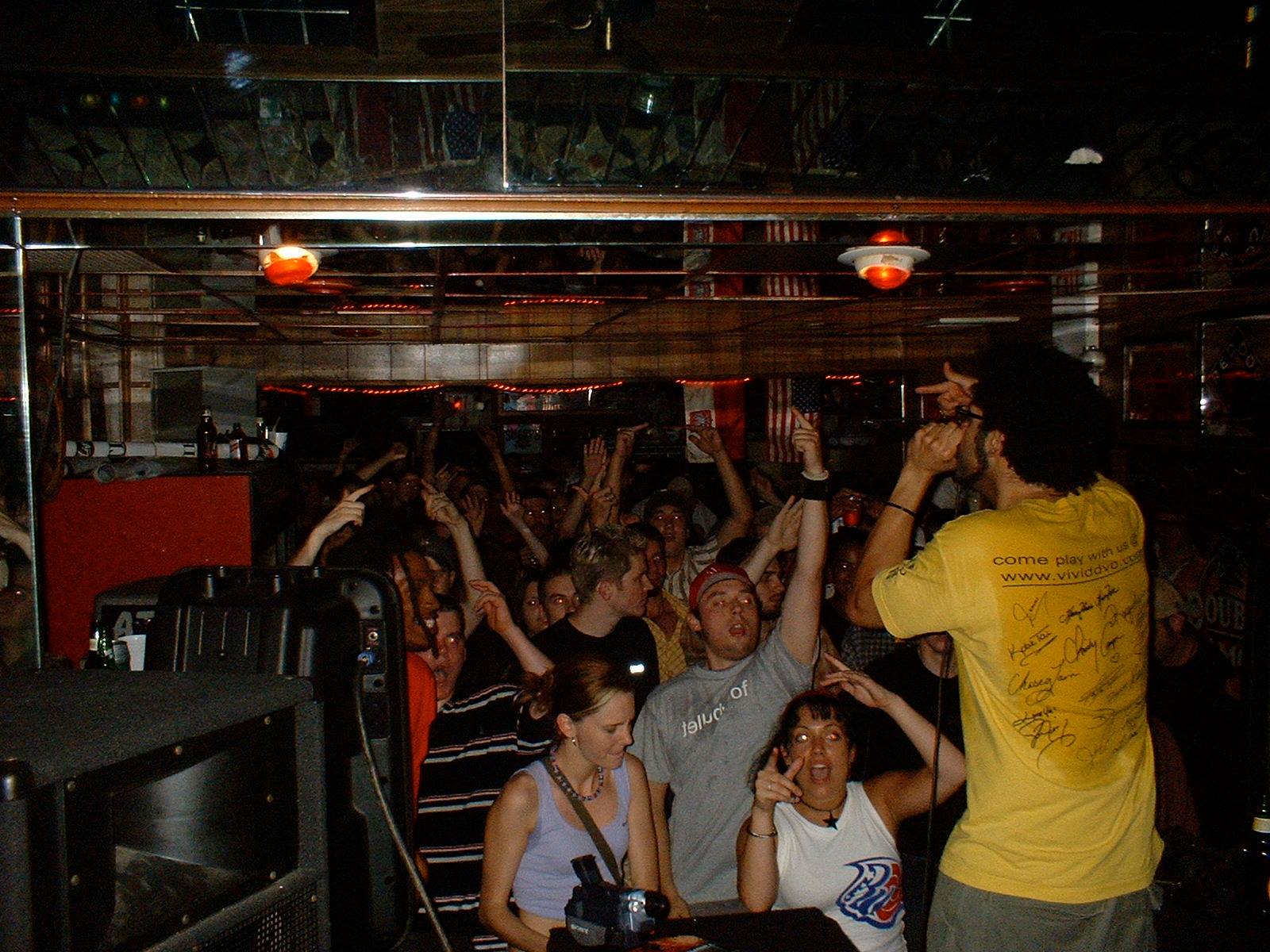 Ending the Wednesday weekly wasn't an easy choice, but for various reasons, it was one who's time has come.
We'd like to offer humble and great thanks to Steve, Sheila, Carl and Greg, for putting up with the slow nights and the absolutely rammed nights. You've been great hosts and friends to us, and we'll never forget that (or your Pierogis!) We also can't say enough about Bob Teagarden. Every week for most of the run he hauled in massive sound before the show and tore it down afterwards. When we wanted to up the ante, he was there with the extra trailer of massive subs. Without him, FUZZ would not be what it was. Massive shout outs to all the local djs who have performed at FUZZ. Everybody knows the locals are often better than the headliners, and FUZZ was a night that proved this maxim true.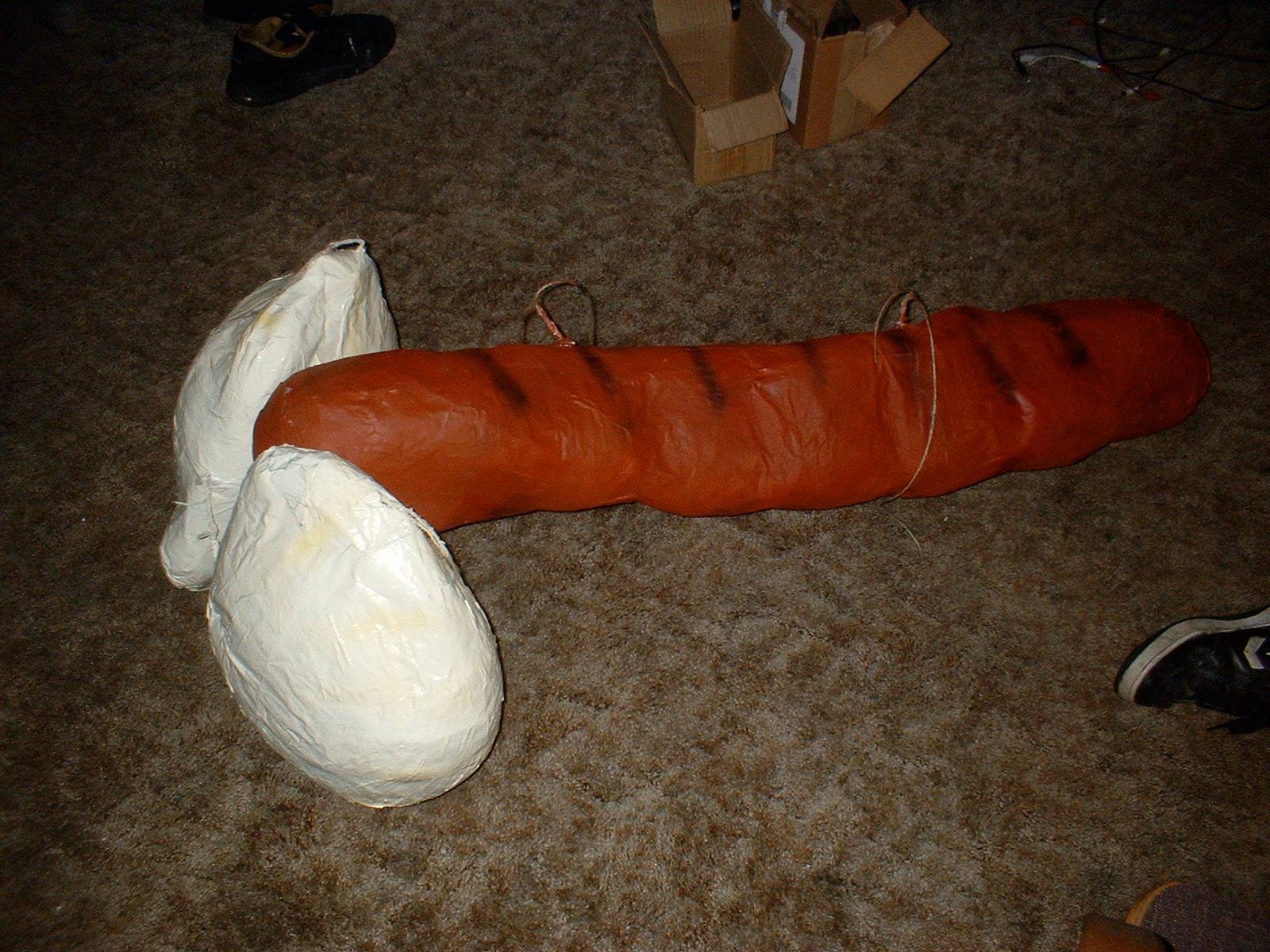 Most of all we want to thank everybody who has come out on Wednesdays over the years, whether you were a regular face or could only occasionally come out and ruin your Thursday morning at work – we appreciate your support and will always remember (well, if we can) the great times we had throwing the goat and raising up lighters.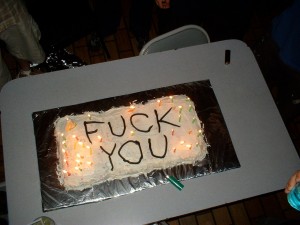 FUZZ SHOWS (still filling in)
2014
1/29/24 FUZZ finale party w/ 412dnb crew @ brillobox
1/15/14 FUZZ w/ Kirby & Cutups @ BBT 21+ #drum-and-bass
2013
12/4/13 FUZZ w/ Cutups @ BBT #jungle
7/17/13 FUZZ w/ Friske w/ Cutups @ BBT
2012
10/10/12 FUZZ! w/ Bailey (UK) + Cutups @ BBT
9/26/12 FUZZ! w/ Artificial Intelligence @ BBT
2011
9/21/11 FUZZ! w. SPY
4/6/11 FUZZ w/ Total Science w/ SubQ @ BBT
3/2/11 FUZZ w/ Gridlock (LA) @ BBT
2010
8/11/10 FUZZ w/ Seba (Sw) @ BBT
7/28/10 FUZZ w/ Breakage + Cutups @ BBT
7/14/10 FUZZ w/ Invaderz & Kastle @ BBT
6/16/10 FUZZ w/ Sinistarr w/ Brian Bullets & Cutups @ BBT
3/17/10 FUZZ w/ Cutups
2009
9/23/09 FUZZ w/ N-Type @ BBT
7/29/09 FUZZ w/ Xanopticon w/ Subdivision, Cutups & Keebs @ BBT
6/10/09 FUZZ w/ FANU w/ Cutups & Natty Boh Peep @ BBT
3/25/09 FUZZ! w/ Ed Rush (UK) with Depth One, Cutups & Keeb$ BBT in Pittsburgh 21+ 10PM $15
3/4/09 FUZZ w/ Reso w/ Alaska & Kirby @ BBT
2008
2007
12/5/07 FUZZ! with NOIZECREATOR (germany) breakcore from dresden plus residents absolut and cutups BBT in Pittsburgh 21+ 10PM $3
11/21/07 FUZZ! w/ KLUTE plus Jason Burns + ABZ, Cutups and Excempt. Bloomfield Bridge Tavern in Pittsburgh 21+ 1PM $5
9/26/07 FUZZ! w/ X&Trick (Belgium) + Xanopticon X&Trick, live breakcore/jungle/idm on BugKlinik records from Belgium plus Xanopticon and Cutups. Bloomfield Bridge Tavern in Pittsburgh 21+ 10PM $5
7/11/07 FUZZ! w/ GEIN (milwuakee) special guest abel gein plus sets from cutups and the rock BBT in Pittsburgh 21+ 10PM $4
6/27/07 FUZZ! Resident Mashup Ratana vs Cutups, Ben vs ABZ, Depth vs Absolut, Alaska vs Ra BBT in Pittsburgh 21+ 10PM $2
1/24/07 FUZZ! Drum & Bass Weekly Ben Smith, Absolut, Cutups BBT in Pittsburgh 21+ 10PM $2
1/3/07 FUZZ! Downtempo Night ABZ, X-Ray and Cutups BBT in Pittsburgh All Ages 10PM $2
2006
5/17/06 FUZZ w/ Doormouse and Anonymous live + dj sets from anonymouse, cutups & absolut @ bbt
2/1/06 FUZZ! 412DNB Tagteams 10 – Jay n Ben, 11 – John and Curtiss, 12 – Cutups n Todd, 1 – Adam n Adam BBT in Pittsburgh 21+ 10PM $2
1/4/06 FUZZ! Post-NY Mashup all the residents doing tag-team sets. 10 cutups + absolut, 11 abz + ratana, 12 ben + alaska, 1 ra + depth BBT in Pittsburgh 21+ 10PM $2
2005
11/30/05 FUZZ! D&B Weekly with Ben Smith, Darkcyde and Cutups BBT in Pittsburgh 21+ 10PM $2
11/9/05 FUZZ w/ DJ SS, Influx UK, Kay! an insane lineup for the bbt! plus cutups opening with 92-95 classics. $7 before 11PM, $10 after BBT in Pittsburgh 21+ 10PM $10
8/10/05 FUZZ! D&B Weekly with Cutups, Trichrome and Ra BBT in Pittsburgh 21+ 10PM $2 http://fuzz.412dnb.com
6/29/05 FUZZ! w/ HIVE (Los Angeles) Violence / Phunkatek, from Los Angeles plus locals CUTUPS and DEPTH BBT in Pittsburgh 21+ 10PM $5 http://fuzz.412dnb.com
3/2/05 FUZZ! w/ Mike BEE (SF) plus Midas and Cutups BBT in Pittsburgh 21+ 10PM $2 http://fuzz.412dnb.com
1/19/05 FUZZ with Yamez, Cutups and Ben Carter BBT in Pittsburgh 21+ 10PM $2 http://fuzz.412dnb.com
2004
12/8/04 FUZZ: the Raggaclash Reggae Bus, Yamez and Cutups vs Frankie G. the BBT in Pittsburgh 21+ 10PM $2 412dnb.com
7/14/04 FUZZ Noise Machine + Illy MC, Adam Bomb and Cutups.Bloomfield Bridge Tavern in Pittsburgh 21+ 10PM $3 http://412dnb.com
5/12/04 FUZZ D&B Weekly w/ Cutups, Alaska, Ben BBT in Pittsburgh 21+ 10PM $0 http://412dnb.com
4/4/04 FUZE D&B Weekly w/ Rudy vs Baxter, Still Life and local Cutups. BBT in Pittsburgh 21+ 10PM $3 http://www.412dnb.com
3/3/04 FUZE w/ PSIDREAM FUZE special with PSIDREAM plus residents Bagel and Cutups. Bloomfield Bridge Tavern in Pittsburgh 21+ 5PM $5 http://www.412dnb.com
2003
2002
11/6/02 FUZE Walkingstick, Cutups. Ragga set. BBT in Pittsburgh 21+ 10PM $2
10/23/02 FUZE Cutups. Intell/Technical set. BBT in Pittsburgh 21+ 10PM $2
6/5/02 FUZE Cutups. Ratana's Bday BBT in Pittsburgh 21+ 10PM $2
3/6/02 FUZE Cutups. BBT in Pittsburgh 21+ 10PM $2 http://412dnb.com
1/2/02 FUZE Cutups. BBT in Pittsburgh 21+ 10PM $2 http://412dnb.com
2001
11/14/01 FUZE Cutups. BBT in Pittsburgh 21+ 10PM $2 http://412dnb.com
3/28/01 FUZE Cutups. BBT in Pittsburgh 21+ 10PM $3 http://412dnb.com
2000
12/6/00 FUZE Cutups. BBT in Pittsburgh 21+ 10PM $2 http://412dnb.com
MIXES
My FUZZ Rememberance Top 10's
Geoff Maddock geoff.maddock@gmail.com
Sat, Jan 29, 5:16 PM (20 hours ago)
to me
First of a few Top 10 lists / rememberances i'm going to post RE: FUZZ/FUZE/BBT:
Top 10 Non-D&B Nights:
Reso (March 2009)
One of those nights when people who weren't that into dubstep before
started to truely embrace it. The place was rammed out, and Reso destroyed it. Still one of the best producers out there. This was a strong sign of how big dubstep had grown in a really short period.
Doormouse & Anonymous (July 2006)
One of the breakcore nights i set up over the years. This was a unique tour even for doormouse, with him doing his computer & vocals based set along with josh anonymous doing live drums. This was the last time he toured as doormouse, so it was rad to host him for it.
Onra (March 2011)
A collaboration with VIA, Onra played an early all ages show at 720 records, then a late BBT set. Lots of new faces, and a great, super funky set from the boys.
Temulent (November 2004)
One of the earliest live sets at FUSE, Obliterati label's Temulent brought a thoroughly intense and focused fusion of drum and bass, noise and breakcore with live bass. One of those nights I remember losing all sense of being at the BBT.
Reggae Bus (Many times)
These guys were a go to guest many times, dropping dancehall and reggae jams, and bringing the party to the BBT. I'll also thrown in the spots Frankie G has been around and thrown down deep reggae and rock steady music. Always nice to have these sounds integrated into the night.
Different World (Claude Young & Takasi Nakajima) (November 2011)
Essentially a takeover by humanaut, but with support from residents preslav and ratana. Awesome to have world class techno in the house, and harkened to the one off FUZZMANAUT party we did with those guys some years before.
"Circuits of Steel" at FUZZ (April 2005)
People probably forgot about this, but manny set up some nights at various venues for the release of Circuits of Steel 2, an all local producers compilation in 2005. We had Xanopticon, Shawn Rudiman and Ctrl Alt Del playing live sets for this edition.
Noisecreator (December 2007)
Somebody I always wanted to book in pittsburgh, and it happened to work out that we had an off night when he could make it through. Still one of those sets that I wish I had a recording of, because most of it was never released. Doom metal dubstep and breakcore done live.
Resident Style Switch Up (?)
We did this a few times in the days before we regularly featured more styles, with the residents mixing it up with hiphop, techno, breakbeat, industrial, and metal. Fun to show all of the different influences that were in people's backgrounds.
"Bingo Night" (Circa 2004)
Never happened, sadly, but at one point we were just going to do bingo with an mc calling out the numbers over the mix. We were so excited for this.
Part two of my FUZZ dedicated top 10's lists…
Cutups' TOP 10 Favorite D&B Headliners at FUZZ
LTJ Bukem + Conrad
Could anything surpass this? Definitely the biggest night we did as FUZZ, both as a whole production and in terms of significance. We got doods a fruit plate. Add to that the fact that the power went out in Bloomfield that night…but Steve happened to have a generator in the place and we ran the whole show off of that. Some people might think LTJ is "snooze" D&B, but on this night he brought the energy and diversity that somebody of his stature and experience should provide.
Dieselboy "Surprise" Anniversary night
I can't remember what year it was, but we had him come down as a surprise guest. But things like this never end up being a surprise, and the place was rammed with the older heads who don't make it out as often. So much energy and fun.
Ed Rush
Ed fucking rush.
DJ SS, Influx UK & Kay
I was tempted to put this at #1. SS is probably the biggest high energy old-school artist we've had. He was also insanely sick and puking at the hotel before this show. But he had a show must go on attitude, and somehow was bouncing on the BBT stage til after 2AM. So many rewinds, so many lighters.
The Brigade "Beer Pyramid Night"
Yes, I'm bumping several UK talent nights to place this night. For a long time, the Brigade were almost a sister crew to FUZZ, with them making the hardcore journey out to the BBT on a Wednesday night from Philly, bringing their high energy party D&B along with the vocal stylings of ILLY MC. Things pretty much always got silly when they were in the place. On this night, they asked to be paid in the form of a couple cases of BRIGADE beer. Yes, it was a real beer that was carried at the BBT. Said beer was formed into a pyramid on stage, and at times, was chucked into the crowd. Fun times.
Klute
The man behind Commercial Suicide, great producer who has done
styles that span the left-field ends of D&B into things that are accessible yet boundary pushing. Klute turned out to be a great guy and friend to FUZZ, appearing more than a handful of times on our stage. Also the only headliner that ever went to a Pirates game.
Bailey
Bailey was one of the guests that our residents were stoked to bring through, a man who has been keeping D&B alive and pushing boundaries for years. Class act, and somebody who really lived up to the hype on the decks.
TeeBee
One of those producer's who's label (Subtitles) and overall sound were such a part of the "FUZZ" sound for many years, it was amazing to be able to bring him through. Pretty much the definition of D&B as it evolved – the complete melting pot of technical science fiction atmospheres and soulful melodies. Turns out he was also one of the best djs to ever grace our stage.
Marcus Intellex
I've never seen Kirby get so excited before. He's known for his soulful sounds (SoulR records etc) but he brought a really balanced and on point set this night. This was a big night at a time when things were up and down and really brought back some energy to the BBT.
Chris Inperspective
This is a personal pick that most people probably forgot about. As a dj and label boss, Chris represents the raw, percussive "choppage" sound of D&B, and does it better than almost anybody. Truely brings the flavor of a manic jazz drummer into the sound, and for that his set really stood out.
Honorable Mentions: Fanu, Capitol J, Clever, Commix, UFO, Seba, Outrage, Spy, Optiv, Raiden, Calibre, Evol Intent, Silver, Dbridge, Skynet…and really too many more to mention…
…and my third and final Top 10 list.
Cutups Top 10 Random Awesome Things About BBT
When Carl dances
This is kind of like spotting bigfoot or a unicorn. When you see it, it's magical. But if you look away and look back, it's gone, and you wonder if you even saw it in the first place.
The Bear & the Indian
The cigar store indian and bear have been guarding the stage since before I've been going to the BBT. Classic, enduring, often molested. Probably the most iconic thing about the place. If you don't have a pic with the bear, you're probably not somebody i want to know.
Soundsystem snow
The sound we have at the BBT every week is pretty bass heavy and more than sufficient, but on certain special headliner nights, we have Tegarden bring in the BIG BOB sound. This is six subs plus some tops that fill about 10% of the whole room. It's hard to oversell just how much of a full body vibration you get from that. It's awesome. When it's blasting, parts of the ceiling start falling down onto the dance floor like snow.
Mirror ceiling over the dancefloor
What a special way to spy on people from a weird angle, or deflect your laser pointer at an unsuspecting dancer. Is it weird? Yes. Is it sexy? Only when the lights are off.
$1 beers / freefrenchfriesandchickenwings.com
It's always an adventure with dollar bottles. So many things I've never, ever heard of before. Or ever will again. It's been a while, but the days of 10PM french fries were the best as well. Ultimate healthy weeknight – a dinner of fries, hot sauce, beer and throwing the goat.
The picture of the girl holding the picture of the pope
This is exactly the BBT to me.
The deck
Probably the best thing that came out of the tragedy of the fire. Although it takes people away from the dance floor, it also gives people a place to hang out, smoke without freezing, and socialize without getting ear blasted. And we all know bullshitting some hardcore bitches is a key part of the BBT experience.
Trying to take a sh*t in the mens room
This is the grand master's challenge of the BBT. For you ladies who haven't had the pleasure, the men's room at the BBT has no stall. And the door does not lock. So it makes it kind of..difficult to deal with a proper #2. If you can pull it off w/o being walked in on, you are a champ.
Pierogis
I'll give an honorable mention to the Polish Platter, because it's an ungodly amount of carbs, but the core of the place is the pirogi. Potato, sauerkraut, cottage cheese (I was wary at first, but they're goood), really they all rule. Getting six of these in you is a nice base coat for a night at FUZZ.
Polish crests along the outside wall
One of the coolest visual details about the BBT, all along the outside wall are crests of various polish cities that were hand painted there at some point. The pieces of flare that back up the Polish Party house moniker.