Really full and fun weekend. Ended up checking out Salt, Pittsburgh Batman, Get Weird, the Pix Comix Con, and Horse Meat Disco at A-OK, then finished up the South Park game Sunday and capped it off with Bailey at Pub IG.
Here's what's up this week:
WEDNESDAY

I still haven't made it to this new DIY spot that seems to be booking noise and electronics, but this looks to be a good a time as any.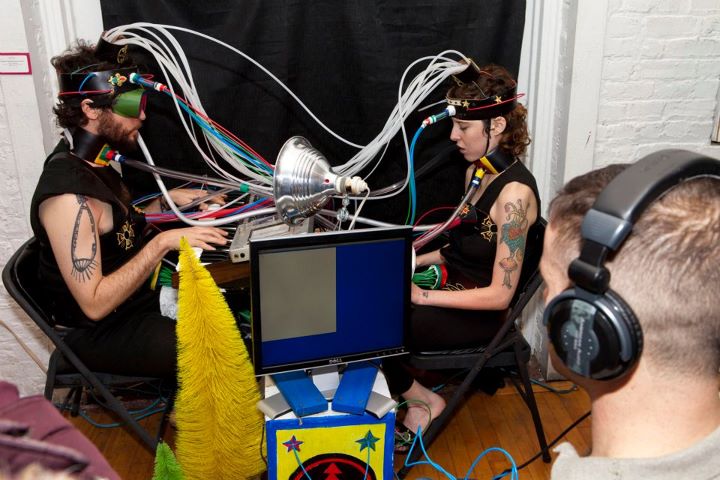 PANOPLY LAB (Brooklyn, NY) www.panoplylab.org
performances swing violently between the hyper-structural and the indeterminate, dealing with causation, reaction, conception, cognition, and active human practices of construction and reality-projection.
FUTURE DEATH TOLL (Portland, OR) www.futuredeathtoll.com/ http://youtu.be/rX0R9ztI8RY noise/ performance art
DREAM WEAPON http://www.nowiswhy.net/
noise/ electronic/ experimental core
SUBMISTRESS https://soundcloud.com/submistress
beat collector/ viberider
DANIEL MCCLOSKEY http://danielmccloskey.com/
comic artist, writer, musician, organizer
UNTITLED PERFORMANCE/ INSTALLATION
proponent of said project is of impermanant identity. Performance will relate to many things.
at Firehazard Studios,
2448 Woodstock Ave, Swissvale
donations of $2-$10 are expected for touring acts
Local favorite Ben Kehoe art show/opening at Lili Cafe 3138 Dobson St. in Polish Hill



OBVIOUS 2-Year Anniversary Show
NATASHA KMETO (Dropping Gems // Portland, OR)
LAUREN G (VIA // PGH)
JAMES GYRE (Obvious // PGH)
**Visuals by BEN TABAS**
************************************************************
$10// 21+
March 28, 2014
9:30 pm- 2:00 am
Belvedere's Ultra Dive
4016 Butler Street
Pittsburgh, Pa 15201
THE RETURN OF THE REAL PUNKS
SLICES
ILLEGALS
BLOOD PRESSURE (tape release)
BLOOD RED
Friday March 28th
Brillobox
10 PM
$7
Also thinking about trying to hit up the new Wes Anderson, it's playing in Pittsburgh this week at the Manor.