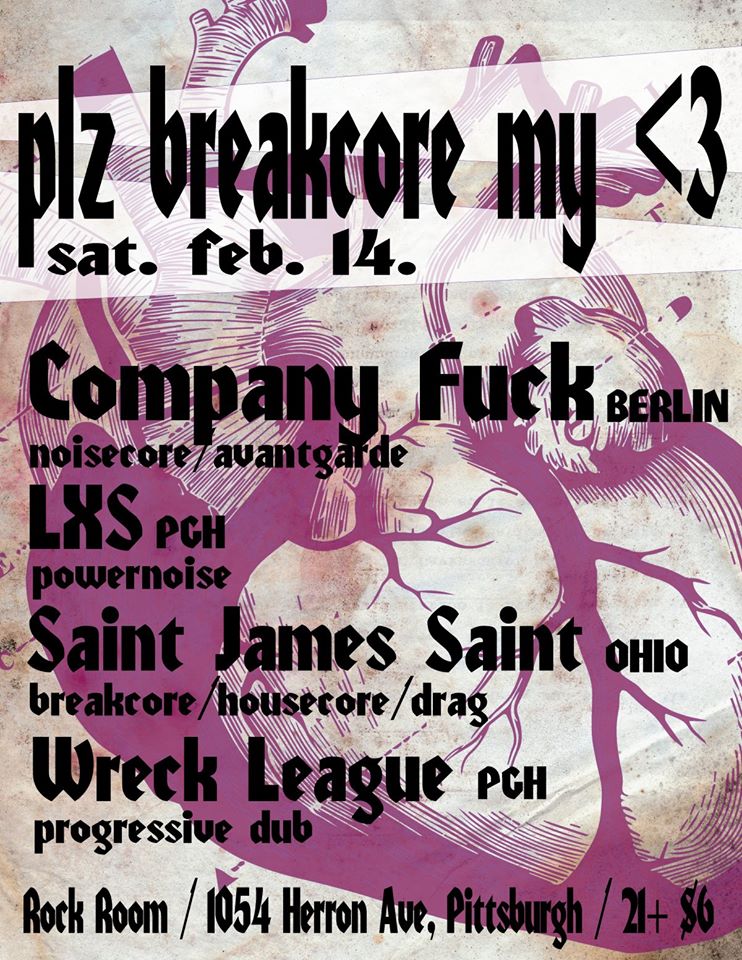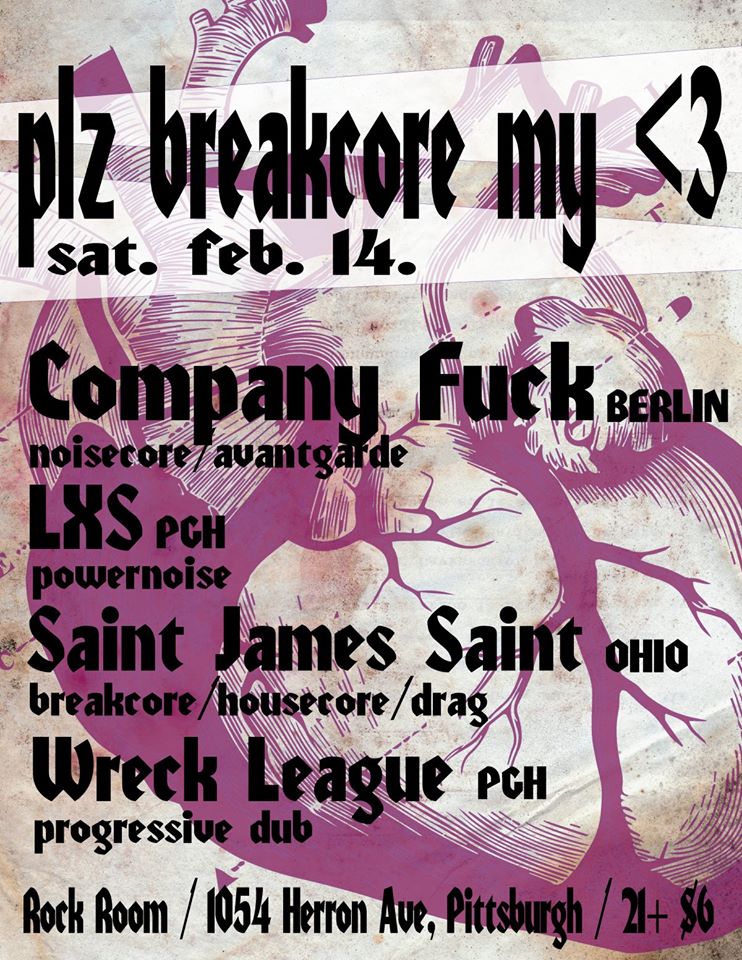 Shatter your heart and mind this Valentine's evening with the aid of the fantastic stylings of:
Company Fuck – Berlin – Noisecore/Avant Garde/Multi-Orgasmic Performer
www.companyfuck.com
a one-man noisecore karaoke explosion. Known for his energetic and unpredictable live shows, simultaneously performs (and parodies) the roles of DJ, MC, singer, and dancer in an irreverent yet loving way which satirizes musicians, the music business, and music in general. From improvised pop/noise cut-ups to sexually psychedelic costumes, CxFx brings a futuristic approach to live performance with a totally interactive show that transcends the limitations of good musicianship and good taste.
LXS – PGH – Power noise

Saint James Saint – OH – breakspeedpophousecore
Wreck League – PGH – Progressive Dub

Event is located at Rock Room
1054 Herron Ave//Polish Hell
21+
$6