Going to try this out as a feature.   A weekly blotter of goings on, events, happenings or observations, either personal or general.  Mostly "stuff to do"  in and around Pittsburgh, unless I'm out of town or something notable is going on elsewhere.
It's finally *starting* to become spring-like in Pittsburgh, the weather is bearable, the sun is out, you can hear birds and that means a rash of shows will be on the horizon.
Wednesday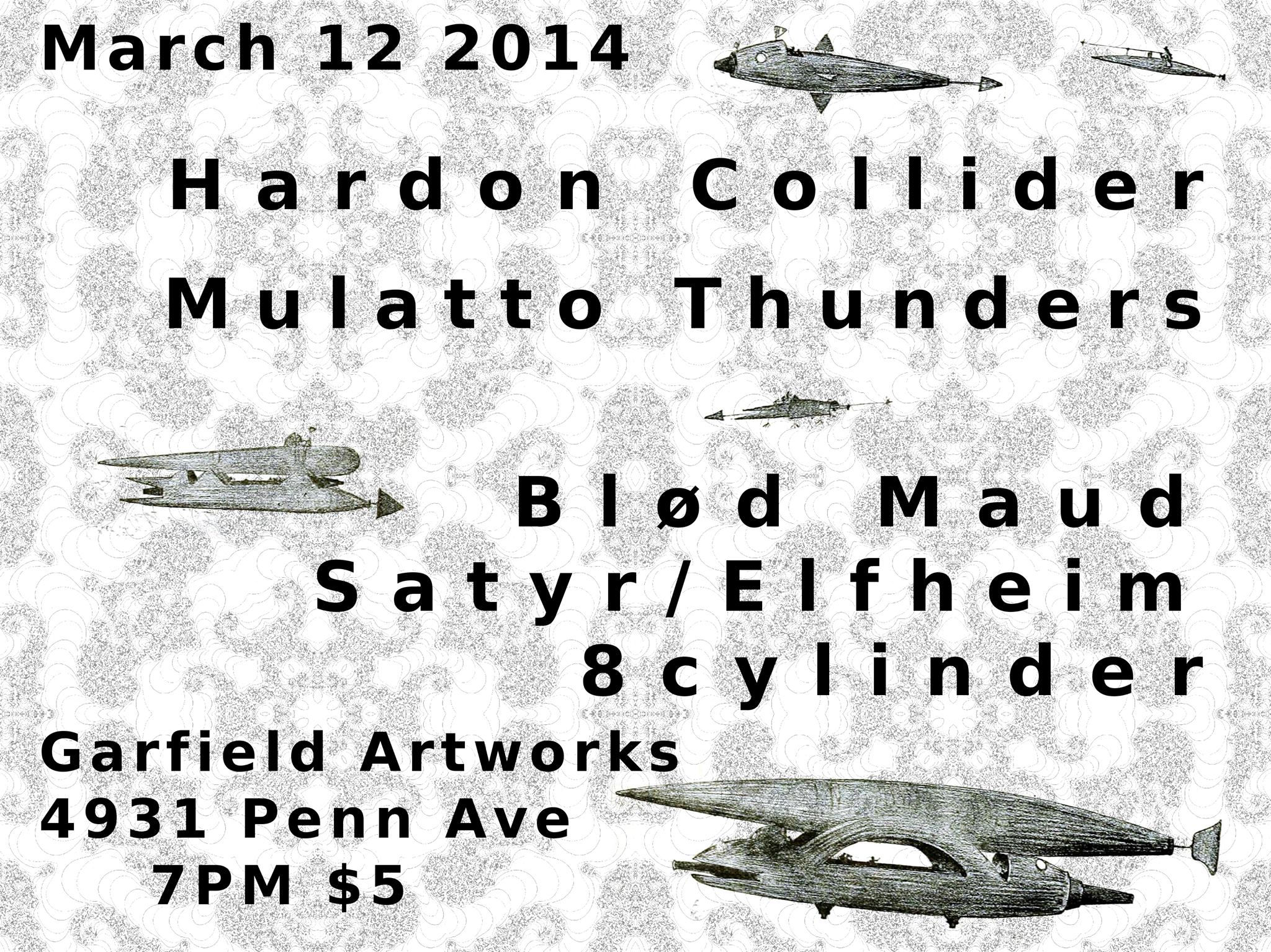 A good lineup of noisy, experimental stuff.   Check the FB post for more details on all the acts.

Hardon Collider – Cincinnati glitchnoise

"Using homemade circuit-bent devices, Hardon Collider damages ears and hearts with an unrelenting storm of electronic bastardized sound. Playing numerous shows both local and abroad, Hardon Collider has cemented itself in time as being one of the greatest unknown endeavors in the history of man."

http://hardoncollider.bandcamp.com/
https://www.facebook.com/HRDNCLLDR
Friday
"Duh?"  I posted this the other day, so I won't repost all the details.  Essential new mutant bass / techno / house live set.
RSVP https://www.facebook.com/events/209653005909153/
Saturday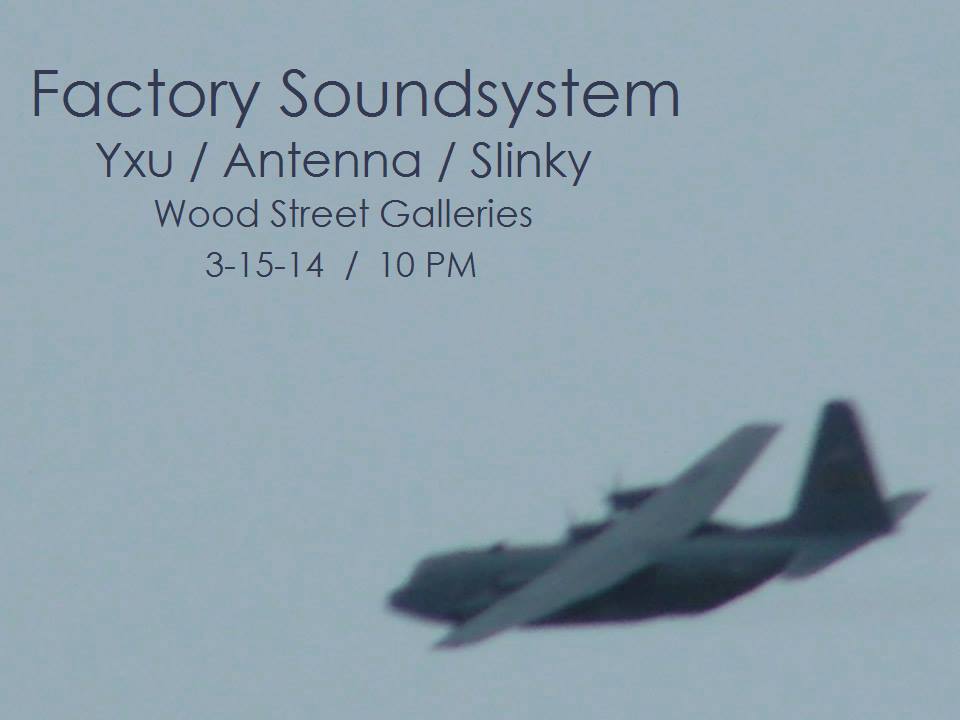 They periodically do after (gallery) hours events at Wood Street downtown, typically with good listening oriented electronic music, possibly a keg and definitely BYOB.  And it's free.   This is one of those.
electronic music :
yxu (live)
http://y-o-u.bandcamp.com/
antenna (live)
no information at this moment in time.
slinky (compact discs)
http://slynki.bandcamp.com/
ceci n'est pas une rave.
RSVP https://www.facebook.com/events/1448063845426681/

Hot Mass is a weekly afterhours that mostly books house and techno, but has some specific crews curating certain monthly nights.   This week they're bringing in a really excellent live PA from Italy, Voices from the Lake.  Plus sets from Humanaut crew members Aaron Clark and Relative Q.  Essential.