We're about to hit April this week. That typically means the madness of spring fever in all its forms takes hold of Pittsburgh. Tons of shows, people and nice (enough) weather.
Looking forward to it.
MONDAY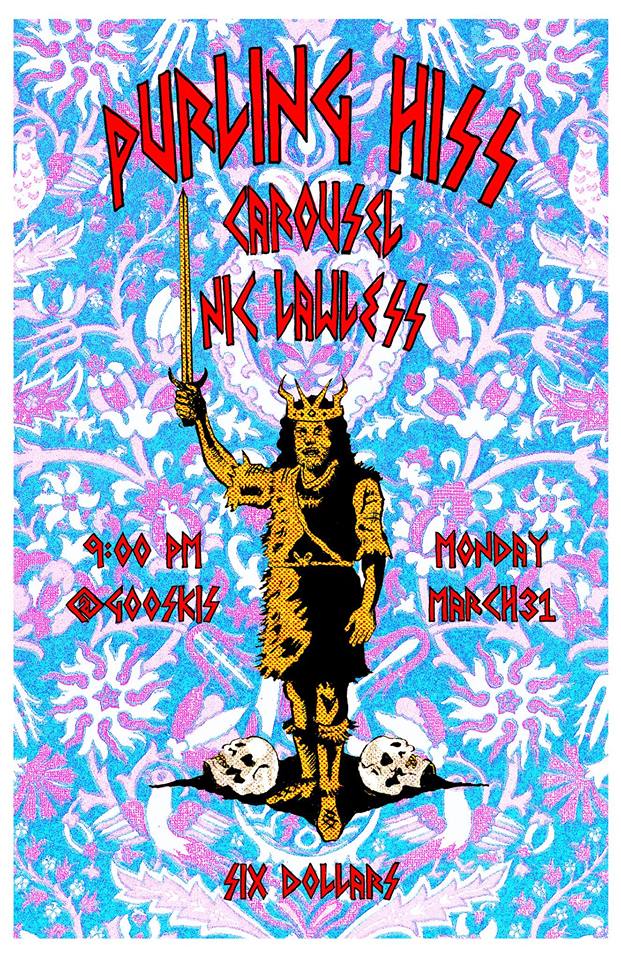 Monday March 31
Lo-fi guitar gods Purling Hiss return…
http://www.dragcity.com/artists/purling-hiss
With:
Carousel – http://teepeerecords.com/bands/carousel/index.php
and
Nic Lawless –

Gooski's / $6 / 21+
File Under: Rock, Noise, Punk
RSVP: https://www.facebook.com/events/700531840009870/
TUESDAY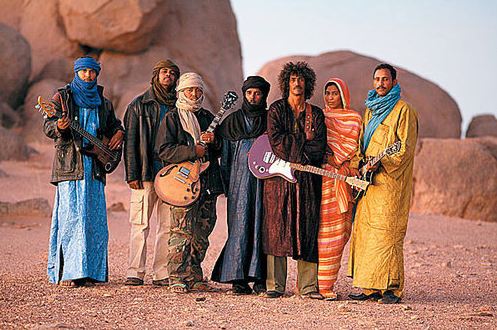 Tinariwen will perform in the entrance space of The Andy Warhol Museum at 8 p.m. Tuesday. It is a Tuareg group from the Sahara Desert in northern Mali.
File Under: African, Punks, Warhol
WEDNESDAY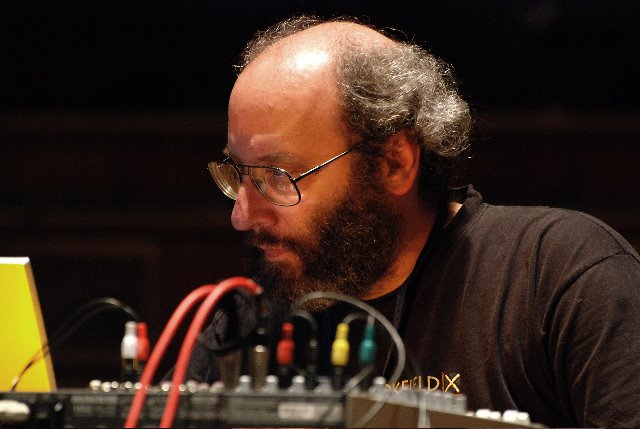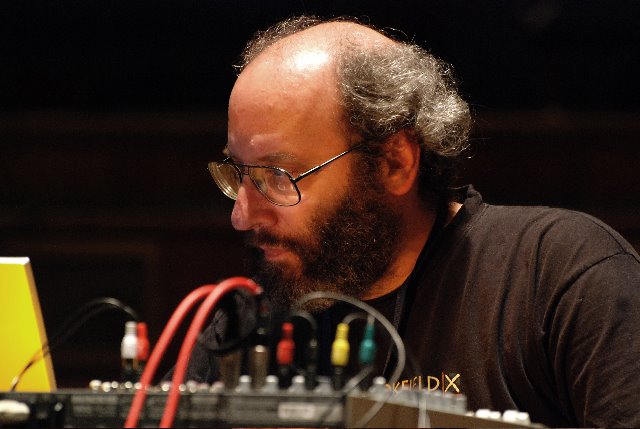 If, Bwana (NY)
http://ifbwana.com/
http://www.pogus.com/
"Al Margolis has been an activist in the 1980s American cassette underground through his cassette label Sound of Pig Music; was co-founder of experimental music label Pogus Productions, which he continues to run. Active under the name If, Bwana since 1984, making music that has swung between fairly spontaneous studio constructions and more process-oriented composition. He has recorded and/or performed with Pauline Oliveros, Ione, Joan Osborne, Monique Buzzarté, Katherine Liberovskaya, Adam Bohman, Ellen Christi, Fred Lonberg-Holm, Jane Scarpantoni, Ulrich Krieger, David First, and Dave Prescott, among others." -Pogus
Tom Hamilton (NYC)
http://www.discogs.com/artist/448162-Tom-Hamilton-3
"Tom Hamilton has been composing and performing for over 40 years, and his work with electronic music originated in the late-60s era of analog synthesis. He explores the interaction of many simultaneous layers of activity, prompting the use of 'present-time listening' on the part of both performer and listener." -WMUA
Joey Molinaro (PGH/NYC)
http://joeymolinaro.com/
Acoustic grind violin
White Reeves (PGH)
http://whitereeves.bandcamp.com/
( ( ((O)) ) )
Lead Pall (PGH)
Joshua Tenenbaum (Dwayne Rifle, Cascade & Columbine) and Anthony Levin-Decanini (Binges, Marketing)
Broken electronics and amplified objects
8pm | $5
abandoned store
2448 woodstock avenue
swissvale pa 15218
File Under: Noise, Experimental, Electronic
RSVP: https://www.facebook.com/events/550471275067379/
THURSDAY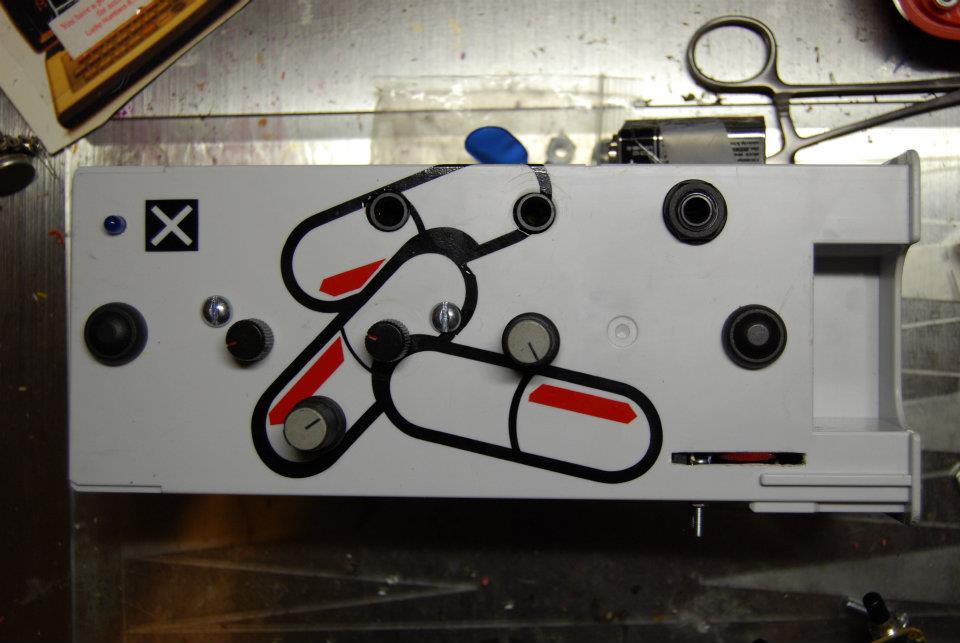 NOW IS WHY presents AVANT GARDE CORE
a night of experimental musick, plus video screening of recent werk by Lorne Zeman…
featuring-
Requiem
http://www.requiem-portal.com/
http://requiem-provenance.tumblr.com/
Killabytes (internal realmz recs.)
http://internalrealmz.blogspot.com/
æiRRouR (Nathan of dreg_N)

No Cover
Gus's 4717 Butler Street
File Under: Experimental, Electronic, Meditative
RSVP: https://www.facebook.com/events/218770091664739/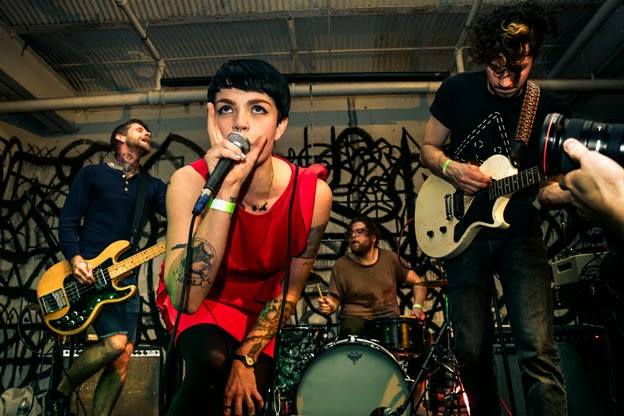 Thursday April 3rd 2014
tcrps prsnts
PERFECT PUSSY [noise-punk five-piece from Syracuse, NY on Captured Tracks]
ZEITGEIST [intense Pgh peace punks with songs and riffs]
ILLEGALS [dorks n punks kick out jams]
all-ages / $8 / 8pm-11pm
The Shop
4314 Main St.
Pittsburgh, PA 15224
File Under: Punk, Noise, The Shop
https://www.facebook.com/events/224394114423412/
File Under: Drum & Bass, Ravey
https://www.facebook.com/events/650093675055092/