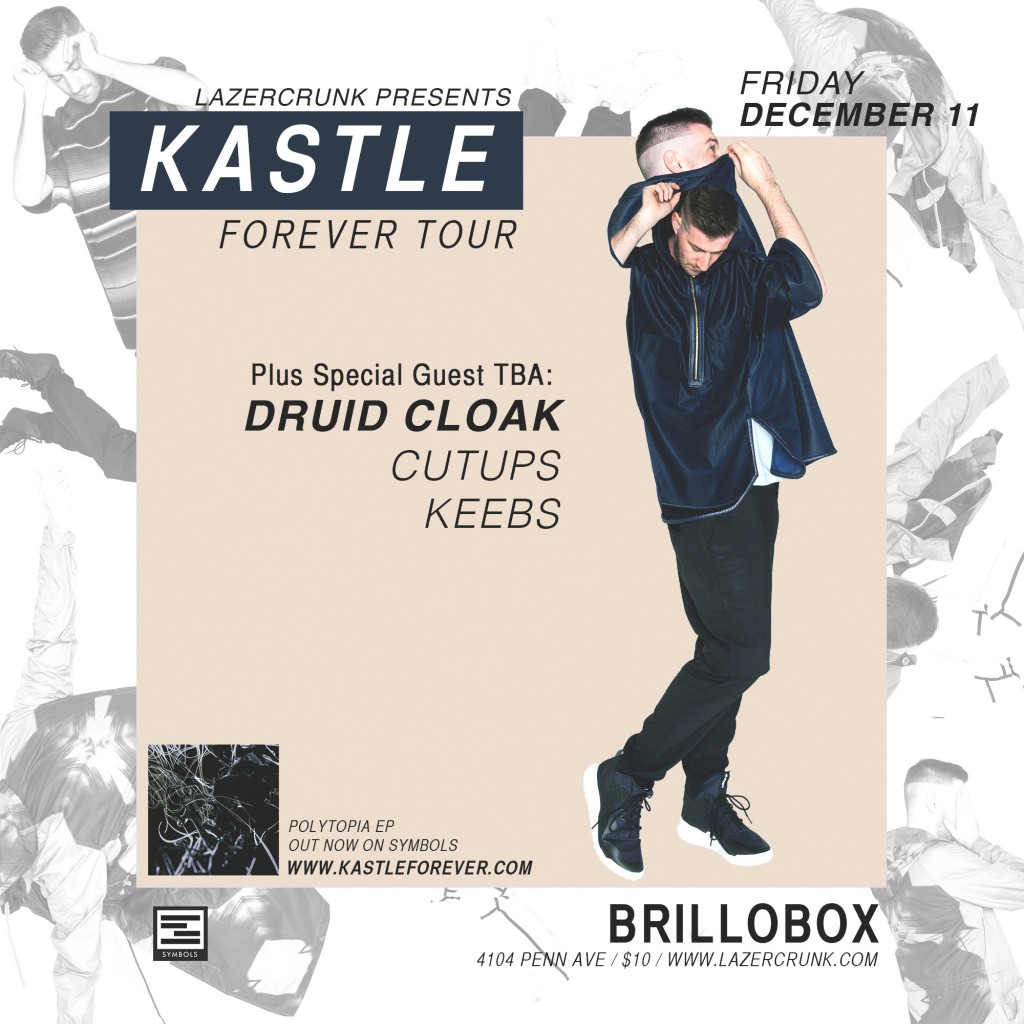 friday december 11th 2015
L A Z E R C R U N K
presents
KASTLE
Symbols / LA
http://www.kastleforever.com/
http://www.smbls.net/
Inspired by dubstep, garage, grime and jungle, Kastle blends underground sounds with a keen sense of melody to bring dancefloor heat. He's been pushing things forward with his unique mixes and incredible forward thinking Symbols label. Stoked to have Kastle back!
and special guest
DRUID CLOAK
Apothecary Compositions / CBus
High concept deep beats, adventurously bridging the gaps between genres, sounds and styles, Essential listening.
plus resident djs
CUTUPS & KEEBS
$10 / 10PM – 2AM / 21+
at the
BRILLOBOX
4104 Penn Avee
Pittsburgh, PA
Presale tickets:
http://lazercrunk.com/product/kastle-forever-tour-kastle-special-guest-cutups-keebs//
Check out our new BLAST OFF mix series for a taste of what you hear at LC and upcoming guests:

POSTS