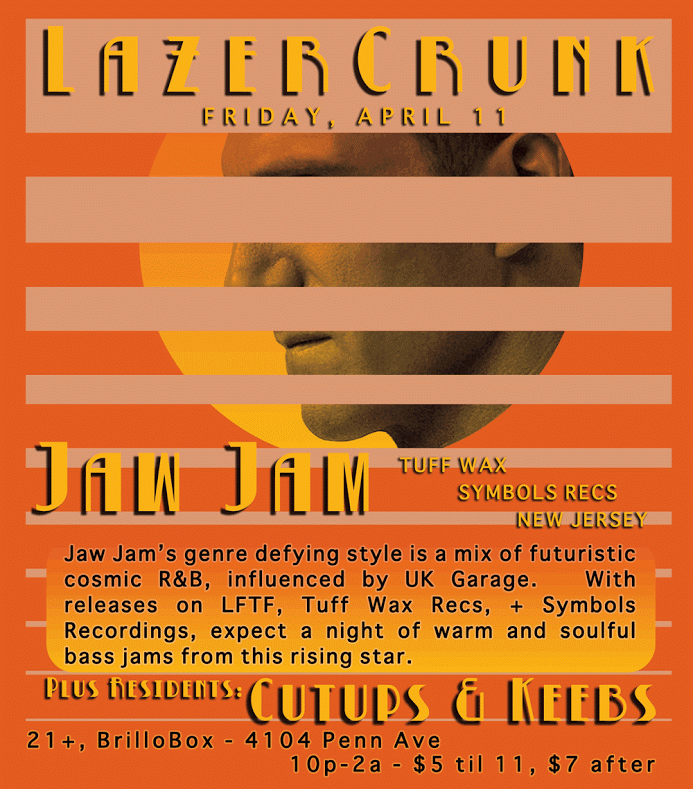 friday april 11th
LAZERCRUNK
The monthly anything goes blast off
presents special guest: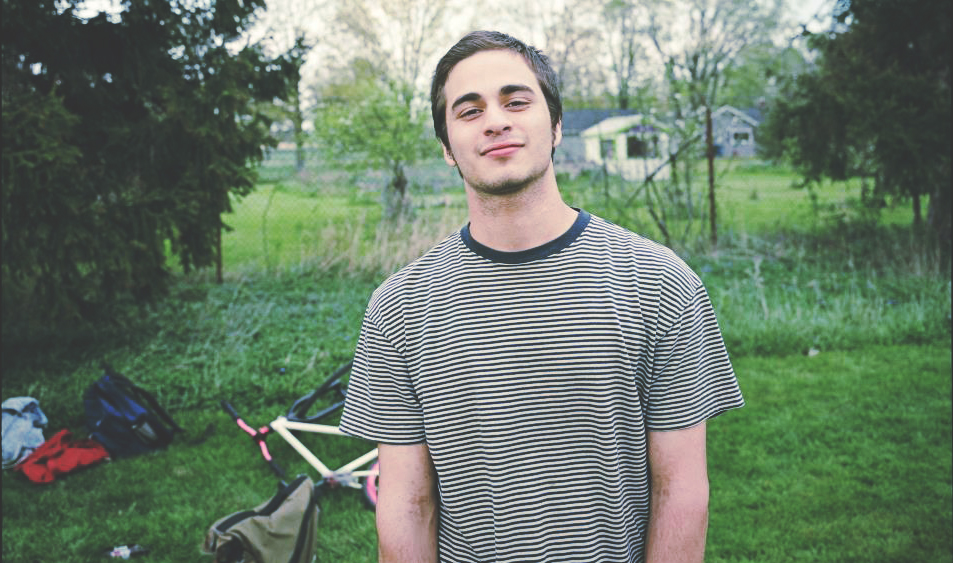 JAW JAM
LFTF / Tuff Wax / Symbolx

Jaw Jam is the alias of New Jersey born Will DiMaggio. This young producer's stellar sound is a genre defying form of futuristic cosmic R&B, heavily influenced by UK Garage. With releases LFTF, Tuff Wax Records, Symbols Recordings, he's made his mark in the world wide bass scene. Expect a night of warm and soulful bass jams from this rising star.
and DJ sets from residents
Cutups & Keeb$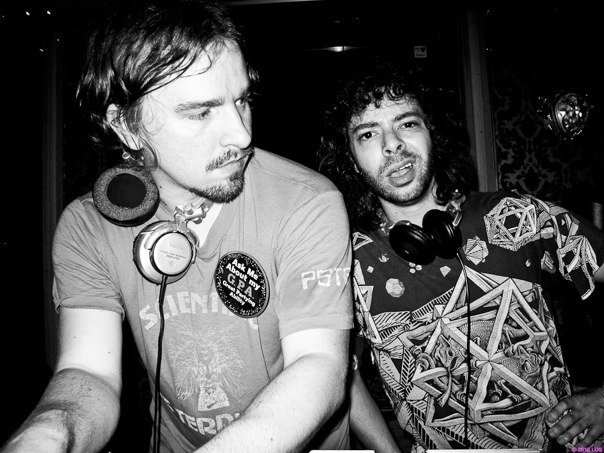 at the
Brillobox
4104 Penn Ave Pittsburgh
10PM – 2AM 21+
$5 til 11PM $7 after
RSVP Here: https://www.facebook.com/events/1435622233350777/
more info
Lazercrunk is a club night that takes place the second friday of every month at the Brillobox, in Pittsburgh, PA.
The idea of the night is to mix up fun, cutting edge post-genre dance music of all styles without boundaries.