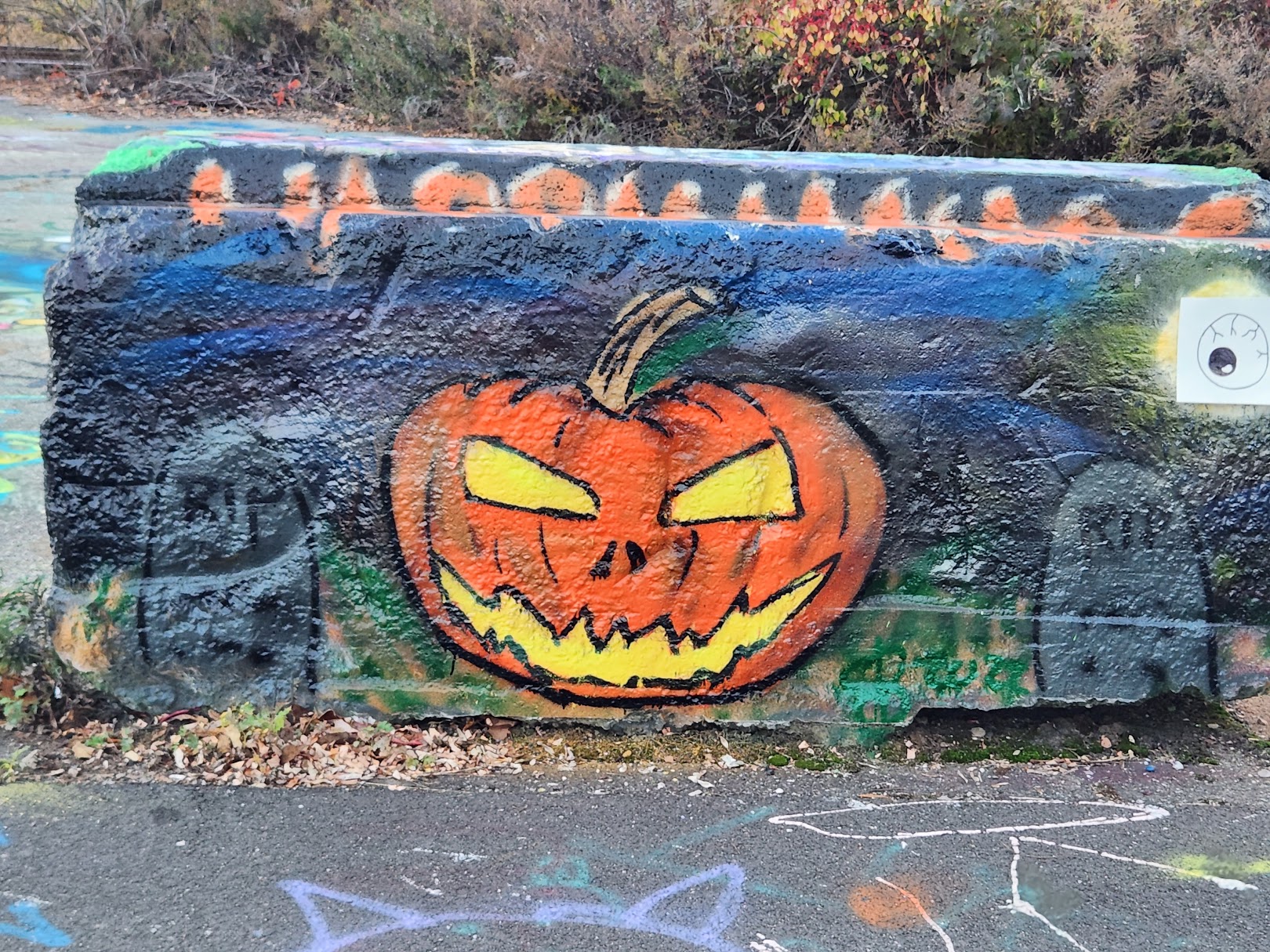 I hadn't created any full PUZZLE PATH games since last year, so I got inspired to create one that would be themed for Halloween that I could run at a location where the specifics of the environment didn't determine how the game was played.   I had a few ideas for puzzles and also how to incorporate a bit of a scavenger hunt while not making it incredibly hard or complex.   And so PUZZLE PATH #4:  The Witch's Curse, was born.
My initial idea was to bring the setup to some Halloween parties and have it set up in the room, and people would play it, solve a few puzzles, read a small spooky story and win some small candy and prizes.  Unfortunately I got sick the weekend of Halloween, so I didn't get to run the game the way I was originally intending.
However!  The weekend after turned out to be insanely nice, so on pretty short notice I put out a call that I'd be setting up the game at the Color Park in the south side, and anyone was welcome to come play.   I had three official teams, and a few other impromptu teams run through the game.   There were a few challenges with the puzzles – both in the difficulty (some hints were needed) and will the wind (some pieces were blowing away).  But all in all I think the teams had a good time and it was a great day to be out.
I also got some feedback and after the day, I came home and made a few tweaks that I think really dial this game in.   Since it's not site dependent, I've saved all the assets for the game and can run it any time – I'll definitely be looking to fun the revamped version next halloween.