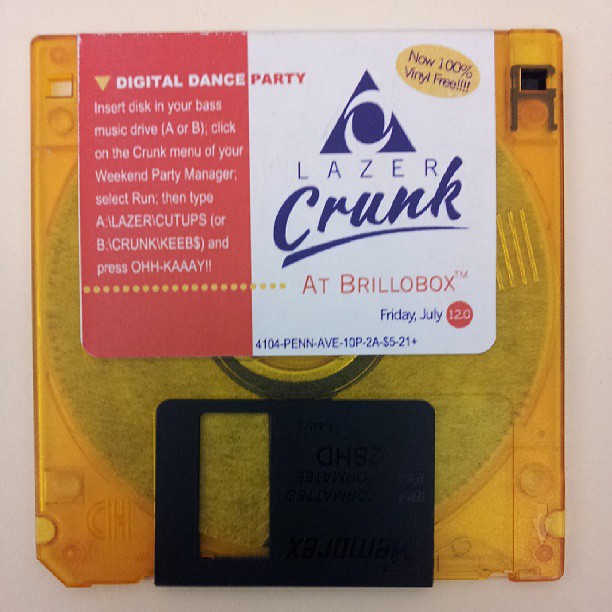 Created these "flyers" for an edition of LAZERCRUNK back in 2013. Bought 400 "dead" floppies off of Ebay for a few bucks.
Made by designing the flyer image in Photoshop using a floppy disk sticker template, then printed and applied the stickers to the floppies by hand.
One of my favorites of the numerous wacky and creative promotions we have done for the night.